A. Fiddle-Hooper Rocks the WORLD Tour
Enjoy the adventures with the videos below...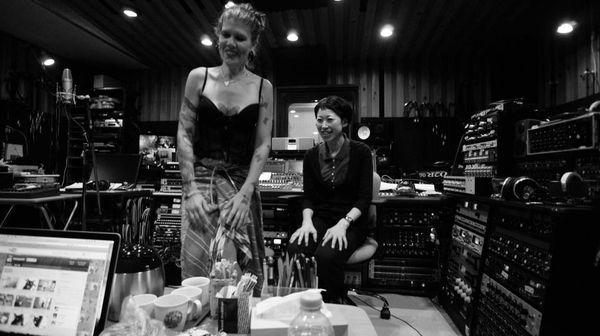 (Picture by: Toshiaki Kitahata, Owner/Producer, Alchemy Studios (Osaka Japan)
Her solo world-tour (ARW: A. Fiddle-Hooper Rocks the World) included multiple cities around OUR Globe:

San Francisco, CALIFORNIA
London, ENGLAND
Amsterdam, NETHERLANDS
Berlin, GERMANY
Prague, CZECH REPUBLIC
Vienna, AUSTRIA
Kamiana, POLAND
Klagenfurt, AUSTRIA
Venice, ITALY
Tokyo, JAPAN
Kyoto, JAPAN
Osaka, JAPAN
Khoyasan Mountain, JAPAN
Hiroshima, JAPAN
Maui, HAWAII
Hilo, HAWAII
 
Each of these stops inspired new music, high-octane experiences and relentless inspiration to ripple peace globally one person, one note, one song and one venue at a time.
A. Fiddle-Hooper
knows she can't change the world, but she is determined to ripple a vibration of peace that spans the globe!!!
A. Fiddle-Hooper & Imori: Alchemy Studios-Osaka (JAPAN)
Bewusstseins Festival 2012 (AUSTRIA)
A. Fiddle-Hooper and Ars Vitalis Music School (POLAND)
A. Fiddle-Hooper Rocks the WORLD Tour Series
Mother Divine by Sky-I, ftg: A. Fiddle-Hooper
A. Fiddle-Hooper Chops Wood & Carries Water Series